On November 27, 2019, HSC has been awarded "Top 5 Best Corporate Governance Companies" in the framework of "Vietnam Listed Company Awards 2019", which was jointly organized by State Securities Commission (SSC), Hochiminh Stock Exchange (HOSE), Hanoi Stock Exchange (HNX) and Vietnam Investment Review (VIR). The Vietnam Listed Company Awards 2019 honored 34 excellent companies in three categories: outstanding annual reports, corporate governance awards, and sustainability reporting awards.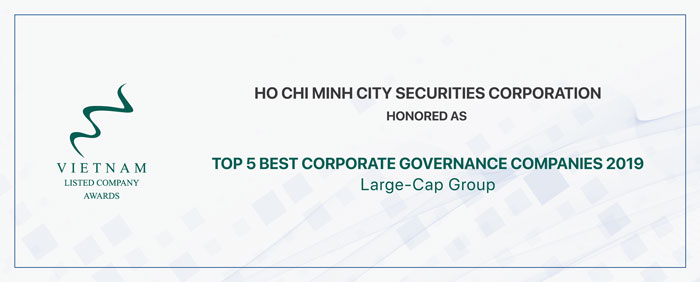 For over 10 years, Ho Chi Minh City Securities Corporation (HSC, stock code: HCM) has always been on the list of large-cap companies having highest score in Corporate Governance (CG). In the 2019 poll, HSC continues to be in the top 5, despite the appearance of big competitors in stock market.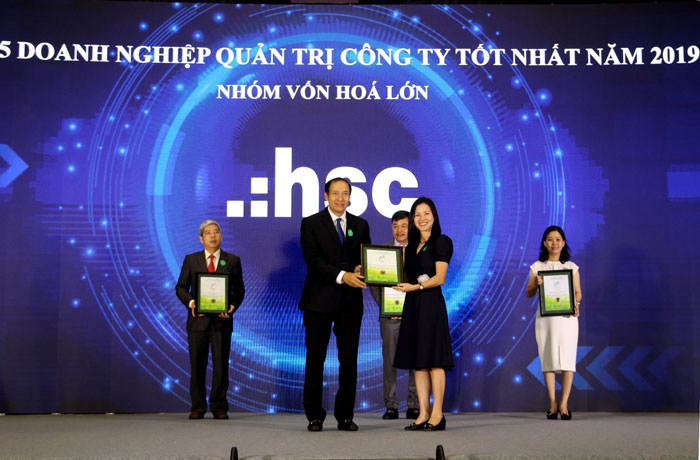 To achieve this award, HSC has been constantly investing in its internal corporate quality, from product diversification to technology infrastructure, along with improving the quality of corporate governance. All progresses of HSC in corporate governance are aimed at strengthening competitiveness and sustainable development.
Stock code
Company
Stock Exchange

TOP 5 BEST CORPORATE GOVERNANCE COMPANIES 2019

LARGE-CAP GROUP

DHG

DHG Pharma

HOSE

FPT

FPT Corporation

HOSE

VNM

Vinamilk

HOSE

HCM

Ho Chi Minh Securities Corporation

HOSE

DPM

PetroVietnam Fertilizer and Chemicals Corporation

HOSE