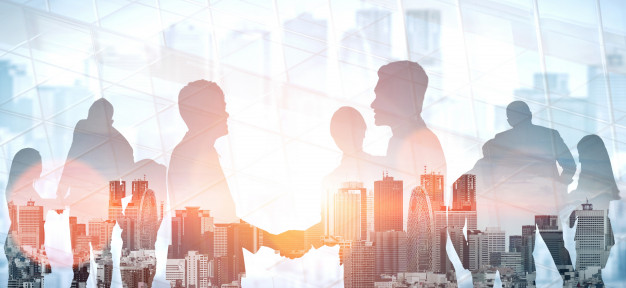 As the country's premier advisory and securities company, HSC provides clients with expert advice, innovative solutions, professional execution and unparalleled access to the world's capital markets through our Corporate Finance services.
HSC Corporate Finance Division works closely with each of our clients to thoroughly understand their needs, their current stage in the corporate lifecycle and their growth potential in order to provide tailored solutions that best meet their specific requirements. Whether our clients need to raise additional growth capital, to find strategic or financial investors, or to capitalize on their investment through private placement or IPO/Listing, we have the required competencies and industry experience to meet their strategic objectives.
And as the leading full-services securities house in the country, we combine exceptional technical expertise with extensive access to the largest pool of both institutional and retail investors and a dedication to deliver the highest level of services quality with effective results. Through our proven distribution platform, we are committed to provide expedited placement solutions that promote competitive offering and better pricing. In recent years, we have led some of the largest and most complex transactions in the country and have a proven track record of advising innovative structures and delivering best-suited solutions to our clients.
At whichever stage of corporate life cycle, HSC Corporate Finance Division stands ready to help our clients achieve their financial objectives in the most effective and efficient manner.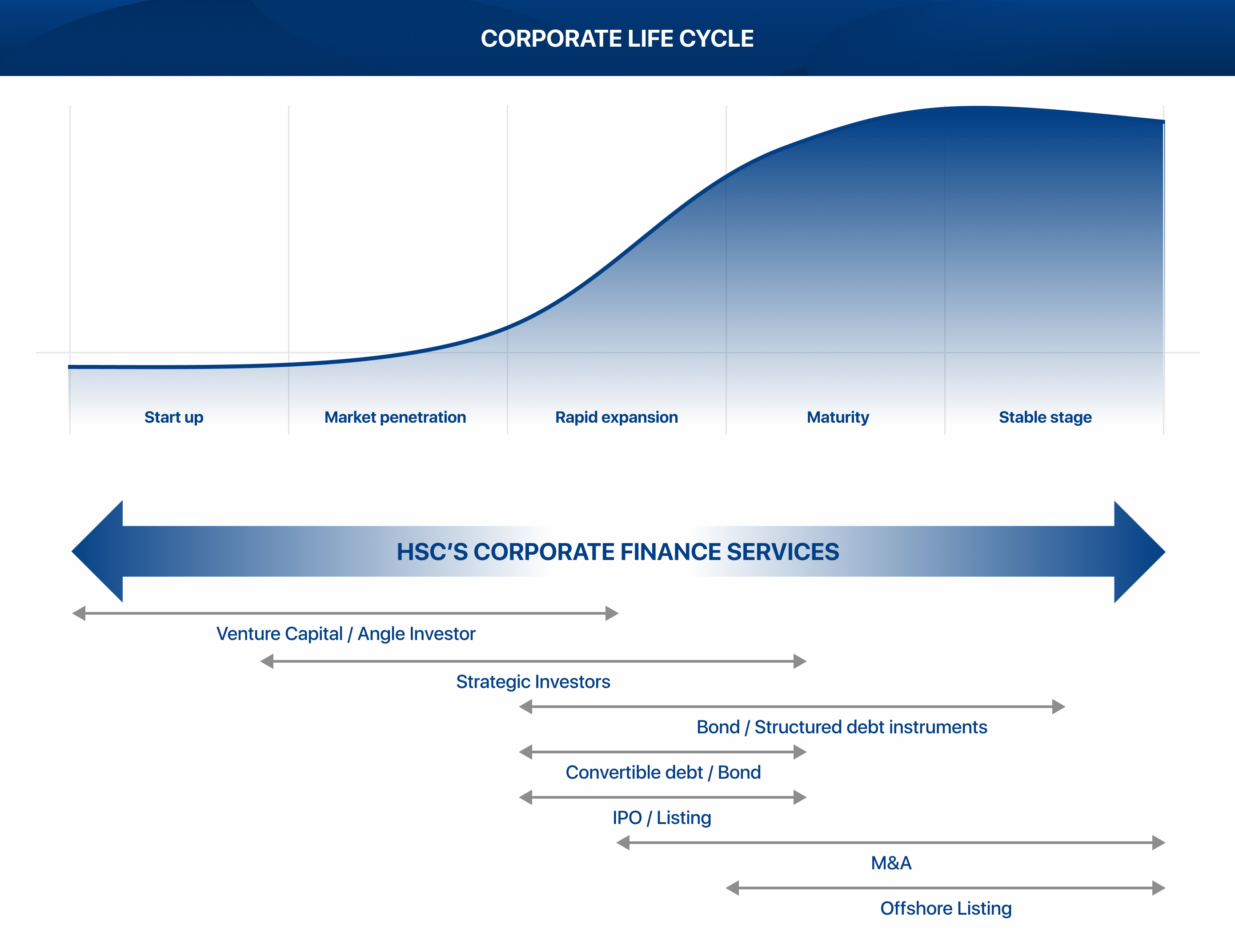 At HSC, our clients will have personal attention at every level and will be able to access a large pool of talent with years of industry knowledge and professional experience from different areas of expertise. The HSC Corporate Finance team proudly comprises professionals with exceptional qualifications. Together with the extensive distribution platform, this unique pool of talent allows HSC to consistently deliver outstanding results and exceed expectations of our clients.